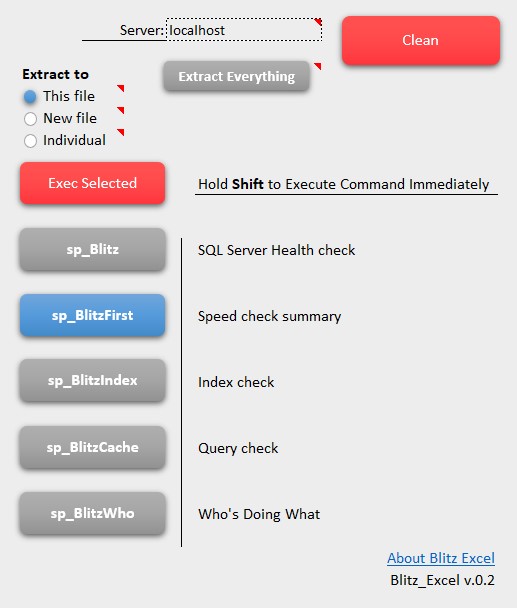 Here Here we have a new release.
What has been done:
1. Added Office x64 compatibility.
2. You can set SQL Server address via the corresponding cell on the main screen. If the cell is empty – value from XML config file will be used.
3. "Extract Everything" trigger-like button allows you to ignore "skip" (Dataset), "hide" (Column), "delete" (Column) functionality and pull all information to Excel.
4. Sorted issue to Log some errors.
5. Added support to code Application Name to recognize connection on the server. By default it's application_name="Blitz_Excel_UI"

Some initial configuration is already applied. Feel free to change it to your own needs. Just open config.xml and edit/extend the existing configuration.
For those who doesn't know about sp_Blitz (if any) please visit Brent's website or read another post
Download latest version here
Hits: 388